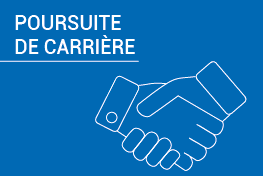 Supporting PhD students in their career development is one of the important missions of the UBFC Doctoral College.
 It is defined through :
Skills development via the doctoral training offer
Promoting the doctorate and the Cifre scheme (internationally, among socio-economic players and the general public), to improve the networking of PhD students
Information for PhD students on careers, skills and professional opportunities after their PhD: news, surveys, career resources, Alumni, etc.
Personalized advice on professional projects (by appointment, contact: candice.chaillou@ubfc.fr)
Events to promote your career (My Thesis in 180 seconds competition and career events for PhD students/graduates)
Whether you are a new PhD student or almost a graduate, it is necessary to consider your post-doctoral professional future as soon as possible.
Therefore, this "Career" section aims to provide you with resources, information, news and tools that can help you to develop your professional project and optimise your career path.
More information on this section: candice.chaillou@ubfc.fr