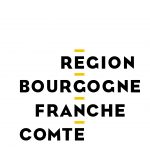 Itinerary Researcher-Entrepreneur device (I.C.E.)
The Regional Council of Burgundy-Franche-Comté and UBFC have created the Itinerary Researcher-Entrepreneur (I.C.E.) scheme in 2019.
Through this device, the Regional Council wishes to promote the emergence of companies/organizations with high added value on the territory by identifying and professionalizing upstream researchers with a desire to join a creation project.
This approach involves financing a thesis or post-doctoral course, integrating a dual skill set of research and entrepreneurship/management.
The objective of the intervention are :
– to finance a course integrating a double scientific and entrepreneurial training in order to create a company/organization on the basis of high-tech, social, organizational, commercial or business model innovations;
– to encourage researchers to valorize their research or to create a company in connection with or as a result of their research work;
– to identify and develop research projects likely to be part of a high-tech entrepreneurship program.
A call for applications is launched each year for regional research laboratories. Two distinct paths can be financed:
– 36-month thesis program
– 12-month post-doctoral program
The selections are made in two phases:
– a first phase of project selection
– a second phase of selection of the candidates, before a jury made up of company managers, representatives of the academic world and representatives of structures in connection with entrepreneurship and the valorization of research.
At the end of the 1st phase of the 2022 campaign, 13 thesis projects and 3 post-doctoral projects were selected.
The hearings took place on Wednesday 8 June 2022, before a jury made up of representatives from the local economic world, the academic world, the Bourgogne-Franche-Comté Regional Council, DECA-BFC and the BPI.
8 thesis grants and 2 post-doctoral grants were awarded :
LAUREATS ICE 2022
Nom du candidat

Directeur de thèse / Encadrant

Ecole doctorale / unité de recherche

Titre du projet

DOCT

LOZE Margerie

GROS Claude

CP / ICMUB

Développement de nouveaux matériaux pour la détection de biomarqueurs dans l'air expiré des patients

DOCT

FRENAY James

ANDRES Cyrille

CP / ICMUB-ICB

Conception et formulation d'agents pour le marquage et le suivi par imagerie multimodale TEP-IRM de cellules génétiquement modifiées (cellules de type Chimeric Antigen Receptor – CAR) pour la thérapie ciblée des cancers

DOCT

GOCTU Asli

ROUX Stéphane

CP / UTINAM

Co-encapsulation de nanoparticules d'or radiosensibilisantes et d'agents anticancéreux dans des particules PLGA fonctionnalisées pour combiner chimiothérapie et radiothérapie guidée par l'imagerie

DOCT

WIECEK Sarah

LEBRUN Anne-Marie

DGEP / CREGO

Les jeux vidéo au service de l'inclusion sociale : analyse des joueurs actuels et des non-joueurs issus de publics minoritaires ou vulnérables et création de solutions d'accessibilité numérique

DOCT

MINDER Eloise

CHARDONNET Jean-Rémy

SMI / LISPEN

L'optimisation des interactions sociales en réalité virutelle

DOCT

GIBEY Gaultier

HISSEL Daniel

SPIM / FEMTO-ST

Maintenance Prédictive des Systèmes Hydrogène-Energie

DOCT

CHEVALLIER Anouk

CLEVY Cédric

SPIM / FEMTO-ST

Plateforme microbiotique pour la manipulation et la caractérisation mécanique automatisée de fibres naturelles

DOCT

WALKER Thibaud

ROIZARD Xavier

SPIM / FEMTO-ST

Développement de lubrifiants sans huile pour l'usinage de métaux à base de molécules actives solvatées dans de l'eau – Etude tribologique.

POST-DOC

MIDROUET Sylvain

BOIREAU Wilfrid

FEMTO-ST

Conception d'un dispositif d'évaluation de l'hémostase primaire en sang total et en condition de flux

POST-DOC

ESSERT Valentin

MILLET Laurent

Chrono-Environnement

Des solutions innovantes pour le diagnostic et la gestion des milieux aquatiques
TRAINING THROUGH RESEARCH AND ENTREPRENEURSHIP IS POSSIBLE!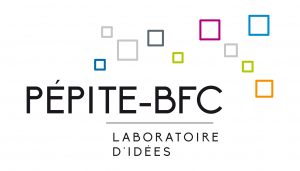 To develop the culture of entrepreneurship and innovation, to bring out innovative projects useful to the development of our territory, these are the aims of the PEPITE Bourgogne Franche-Comté which is aimed at all students and doctoral students in Bourgogne Franche-Comté, whatever their field and level of training.
Awareness-raising actions, creative workshops, teamwork on virtual or real projects, meetings with entrepreneurs, reorganisation of training courses to facilitate entrepreneurial commitment, diploma courses and modules dedicated to entrepreneurship, networking with those involved in supporting and financing creation, support for female entrepreneurship… the PEPITE toolbox shows that it is possible to study and undertake!
The National Student Entrepreneur Status allows students, doctoral students and young graduates to develop an entrepreneurial project while benefiting from support within the framework of the Student Pole for Innovation, Transfer and Entrepreneurship (PEPITE).
This status is available not only to students in training, but also to doctoral students at all levels and to young graduates who wish to set up or take over a business.
To apply for the National Student Entrepreneur Status : https://snee.enseignementsup-recherche.gouv.fr/
Link to the PEPITE BFC website: pepite-bfc.fr